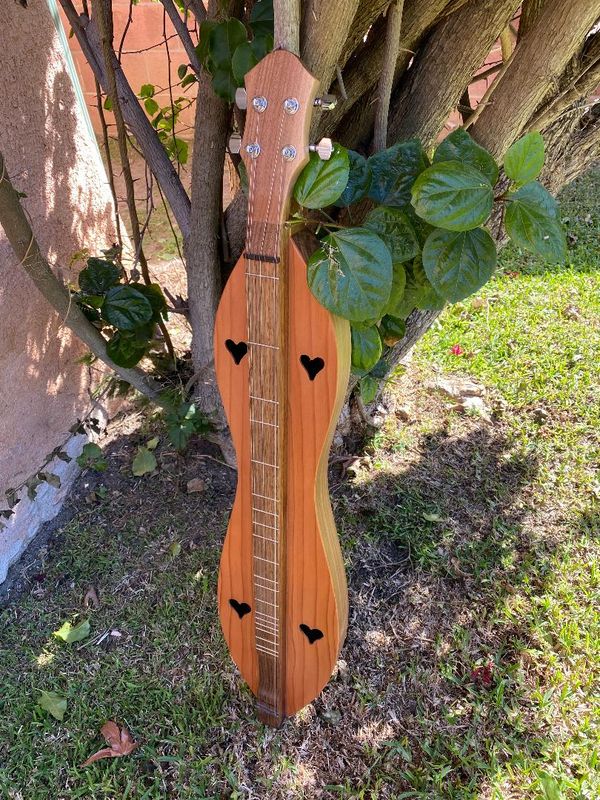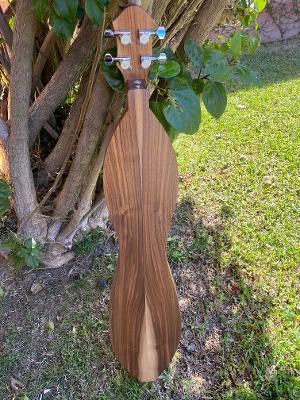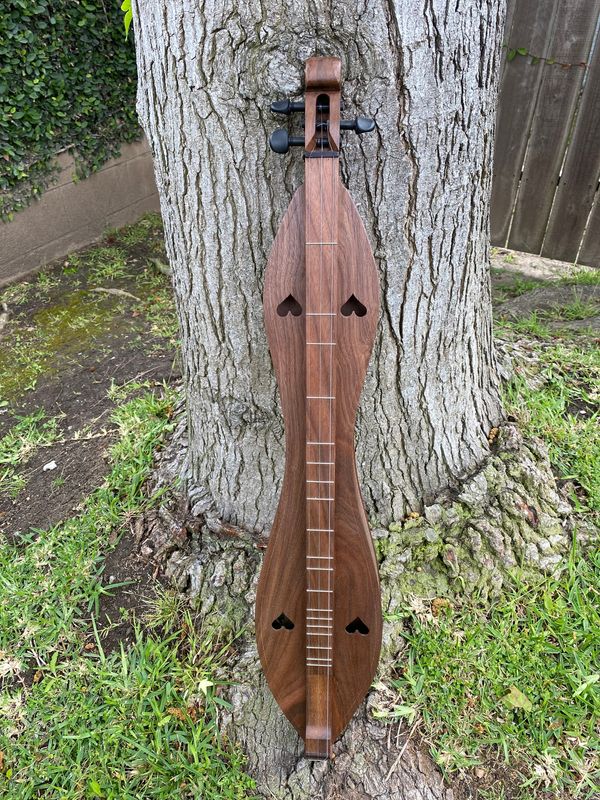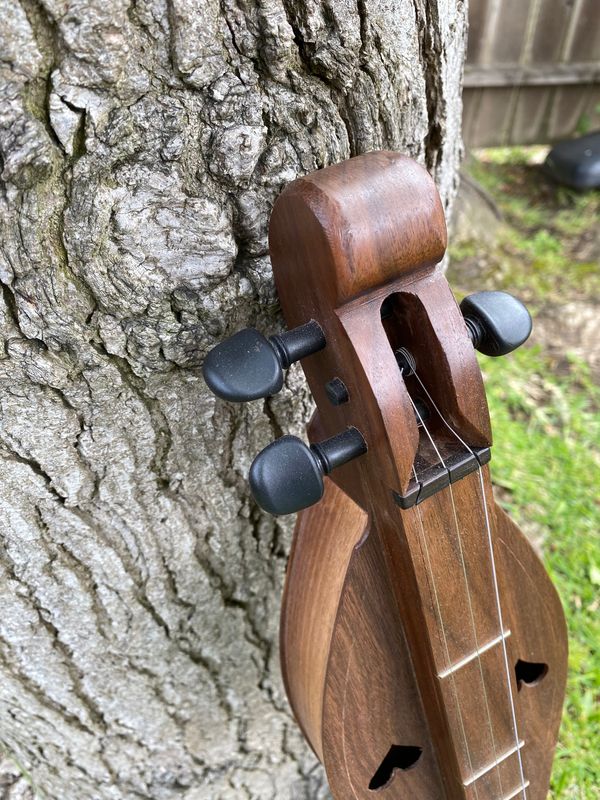 6 STRING BUTTERFLY DULCIMER
BY JOELLEN LAPIDUS
The Butterfly Dulcimer was designed for dulcimer artist Kevin Roth. I built two of them. Kevin's dulcimer lives with him in San Diego and the 2nd one, pictured here, is for sale. They are both 6 string dulcimers that can be set up in multiple ways to suit the player. 
                 Kevin's dulcimer is set up with 4 equidistant strings.  The   bass and melody strings are doubled, with 2 individual middle strings.  The bridge is slotted to allow you to set up the dulcimer as a standard 4 string dulcimer: with a single bass, a single middle, and double melody strings.  Or it can be set up with the bass, middle and melody strings all doubled.  It features a 27.5" fret scale.
                 The back, sides, peghead and tailpiece are all 40 year old East Indian Rosewood.  The top is European Spruce cut from a 45 year old cello block.  I've had those woods in my possession since 1971. The inlays feature mother of pearl, blue/green, red, and black abalone, ebony, and semi-precious stone composites. The fingerboard is Honduran Mahogany covered with an ebony overlay. All inlay designs are original, however the peghead butterfly is a rendering of a real butterfly from South America.
The dulcimer comes with the pictured custom hard shell case. 
$4000                                 

  
If interested contact me through the website or email me at lapidusmusic@aol.com .